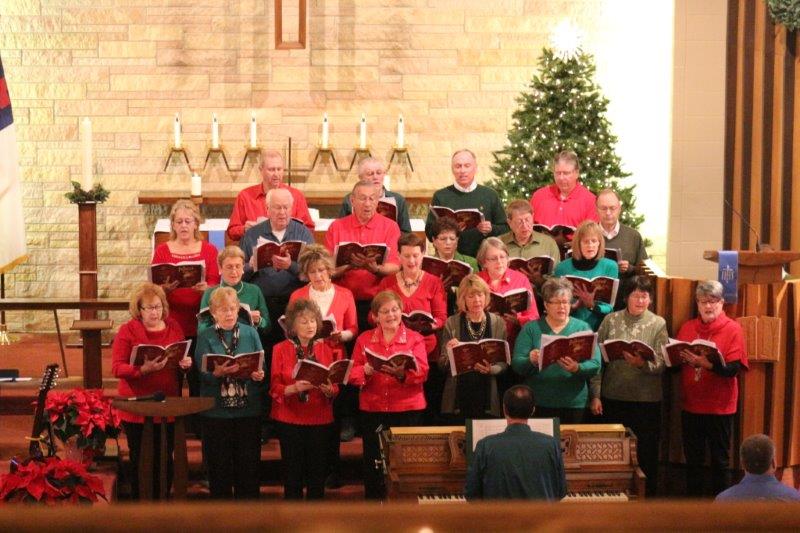 The Harbor of Joy Choir and Worship Band is under the direction of Robert Floss.  The choir practices every Wednesday at 7:00 PM, and they share songs with the congregational several Sundays throughout the year.  They also have special performances in the fall, during the Christmas season, and in the Spring.  They take a break over the summer.  Choir members are not required to be church members.  Anyone from the surrounding communities may participate.
Nursing Home Musical Worship Service: Robert Floss also visits several nursing homes during the month and presents a special musical worship service for the residents. See the Calendar (on this website under Events) for dates and places of Robert's nursing home ministry.
Christmas Musical Worship Service: The choir is currently practicing at 7:00pm Wednesday evenings for the Christmas musical worship service. The musical worship service will be held on Saturday, December 9th, 5:00 pm at Hope Lutheran, Everly, Iowa, Sunday, December 10th, 9:30 am at Harbor of Joy, Milford, Iowa and 3:30 pm, Faith Lutheran Church, Sibley, Iowa.