Kick off for JoyKids season: Hayride & Hoedown, Sunday, September 22 at Jack & Lynne Johnson's farm starting at 3:00pm. Bring chips or a salad or just yourself! Hot dogs will be provided. Prepare to have lots of FUN!! Text Patti with questions.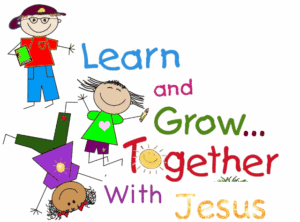 Starts September 25th, 2019 (Fall Session):
JOYKids and JOYUs are After-School Programs for kids in K-8 grades.  It meets every Wednesday after school at Harbor of Joy Lutheran Church,  1204 L Avenue,  Milford, IA.
Each week, we will enjoy:
Games
Bible Lessons
Crafts
Story Telling
Songs
Fun Fellowship
Surprises Snacks
The middle grade students will be delivered by school bus, and the elementary students will be taking a Rides Bus from the elementary school to the church.  Please make arrangements for the kids to be picked up at the church at 5:00 PM.  EVERYONE IS WELCOME!
To register, please contact: Harbor of Joy @ 712-338-2355
Please print and complete the following Participation Permission Form and send with child: